C-Suite Survival Guide
Recession Edition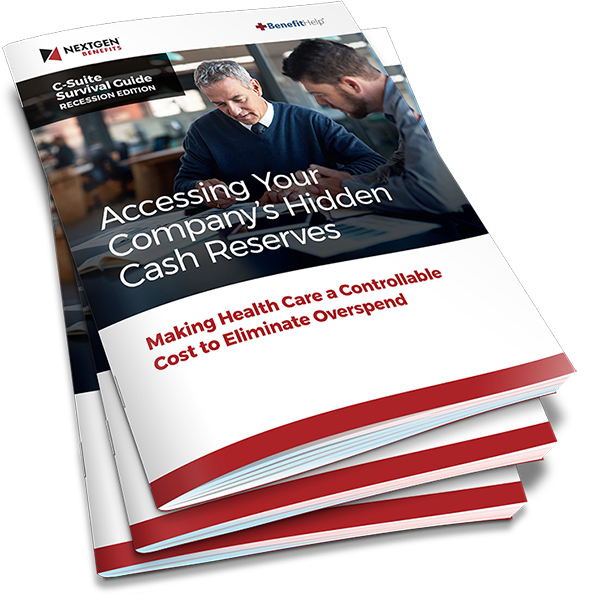 One of our top challenges is healthcare needs and their associated costs. A challenge is acquiring and retaining quality employees due to the costs and their healthcare needs. According to the Kaiser Family Foundation, the average premium for family coverage has increased by 22% over the last five years.
These two things have impacted businesses, their environment, and their culture. With these new challenges, we need new strategies. I have teamed up with a network of leading benefits consultants to identify the truth behind increased healthcare costs.
As a business owner myself and in the business of helping fellow business owners with their healthcare needs, I am seeing this firsthand. In my 25 years of experience, I haven't seen a more crucial time for business owners to utilize new strategies and solutions to provide employees with quality healthcare without costing the company more money.
Saving money on healthcare costs afford opportunities to make your employees feel valued with performance incentives, continued education, or company retreats. I have seen many companies struggling to retain employees and understand that a few things help ensure that, such as salary, benefits, and positive company culture.
I feel it is my calling to empower and equip business Owners and HR with solutions and proven strategies that save on cost and improve the quality of health care for you and your employees.